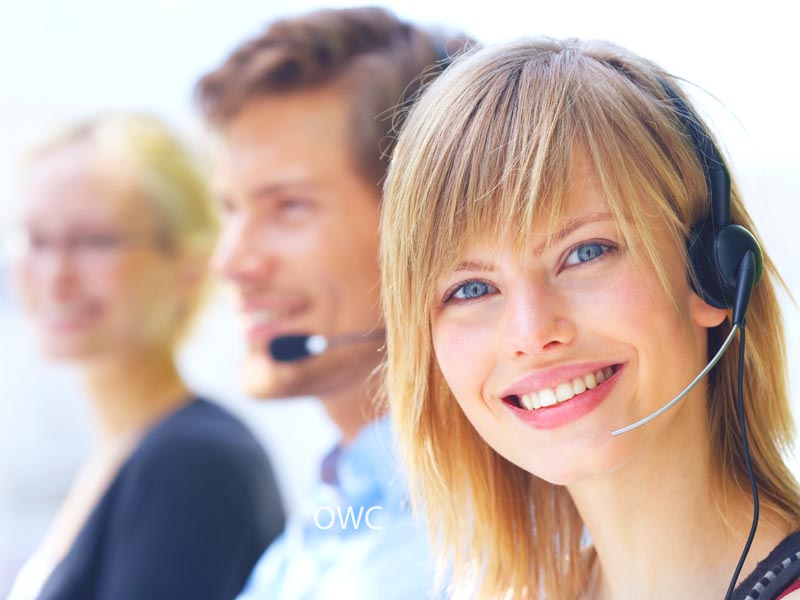 Not everyone knows this, but at one time I was known for my impeccable 'customer service'. I gave several facials a day, creating a comfortable, nurturing experience for every client. I had a large clientele. Most of them were what I'd term as givers, like nurses, mothers, and teachers. They needed to put back in what they had given out to others. They viscerally knew that they needed help in getting back to their center, where goodness could spring forth again. The clients didn't know how to get there. But I did, and that's why they kept coming back.
What many called 'the public', I knew as 'friends'. I loved turning what many would call 'negative' people into positive ones. I KNOW great customer service, because I worked directly with 'the public' in this hands-on way for well over 30 years,( and enjoyed it immensely).  I'm still all about great customer service, just not in such an up-close and personal way.
Customer service at the Organic Web Care website begins when you arrive. Fortunately, our products are so good that they sell themselves. I should know, I've been handling all my web business at OWC for over fifteen years! The web hosting support team is what's kept me coming back. You see, their business is a lot like giving facials. These gurus of technology help me to find my way back to my center, so I'm refreshed and rejuvenated about returning to my project. They know how to do that. 🙂

My first experiences with web-making were truthfully a bit exasperating. It was ALL new, so the learning curve was quite large. But I was all in when it came to fulfilling my dream of making a website. As a creative-type. I didn't speak 'web-language' easily, (I gave facials for a living, completely right-brained activity!) I spent a lot of time reading books, and looking up information online, reading things over and over until I figured out each step. (BTW – Today web-making is much easier!)
My creative mind was too slow to speak to techie-type people. So in those days I communicated with the easy-to-use support form. The turnaround time is a bit longer than speaking to a support tech directly, but it was my rope to success. I used it often! I now make even more use out of the phone support. This is where I want to personally rave about these intelligent, wonderful individuals. I am SO proud and happy to have them able and ready to serve our needs.
The same techs that I use are the ones that are available to you 24/7. At the end of every call you'll receive an email where you can give your opinion of the call and whether they were able to resolve your issue. In my fifteen years of speaking with these fine US support representatives, I've given over a 9 out of 10 star average. They are so knowledgeable, and have taught me many new things during these calls. They've been there to walk me through technical things when I had no idea what I was doing. But that's how I learned. So often I could hear the joy in the voices of these teachers when I would learn new things. These are great people that offer 'supreme customer service'. I would never say that lightly either, I know what taking care of clients means.
If you use webmail, own a website or would like to, or  want to register a domain name… Please visit us. You'll love the amazing products and prices. You'll get hooked on the awesome customer service. We're here for you, all you need to do is begin your journey with Organic Web Care.